Control access to your home or
business with electromagnetic
door locks
CommHawk Global offers a wide range of Electromagnetic Door Locks in Dubai, UAE including Smart Door locks Biometric Door locks, Digital locks for your home and office. Contact Us Now!
The electromagnetic door locks work while using the basic principle of electromagnetism. They can keep your door secured, protected, and locked even under stress. Many consider magnetic locks as they offer several distinct advantages over other forms. The strength of today's smart lock compares with conventional locks, plus cost low and works way better.
Being a renowned Electromagnetic door locks supplier in Dubai, our locks are designed for ease in installation and long-term operation. When you choose a genuine provider, you get the best quality solution for high traffic and high-security applications. Our locks are simple in construction and work effectively, making your installation process simple and quick.
It is considered to be the most durable and less power consuming door lock to rely on. With appropriate and seamless exit and entry control applications, only limited maintenance is required. Our magnetic lock always aims to provide safe operations.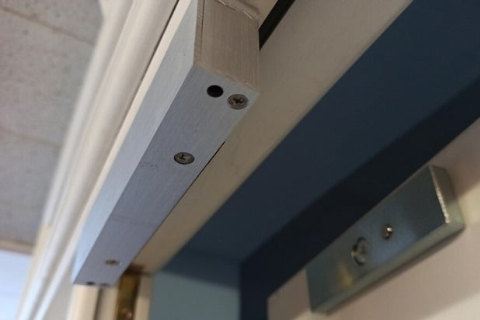 Benefits of Electromagnetic Door locks
When choosing us as a trusted door lock supplier, you can rely on us for quality, durability, efficiency, and of course, affordability. We offer the finest and most sought-after smart range of smart electromagnetc door locks that gives control and safety to your hands.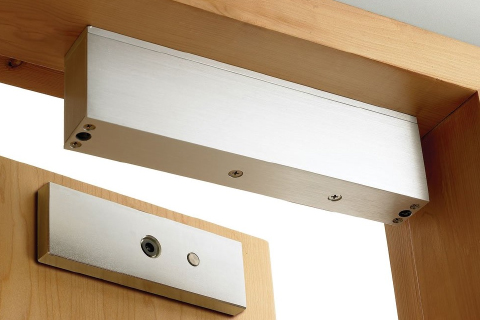 It's simple construction makes it a perfect choice! Conventional ones offer interconnecting parts, while electromagnetic door locks in UAE only consist of several components. It makes installation quick, easy and the chance of mistakes happen too.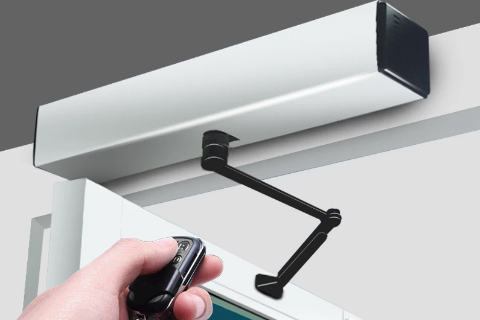 Being powered by electricity, the door gets unlocked immediately as the power cuts. Magnetic ones save a lot of time compared to manual locks. And they are appealing to those who wish to have immediate access to the door, frequently used.
Its availability to remotely operate is also one of the main features. Flick the switch remotely and control your locks without physically being present. It is one of the most interesting and much-needed smart features for door lock security at home or anywhere.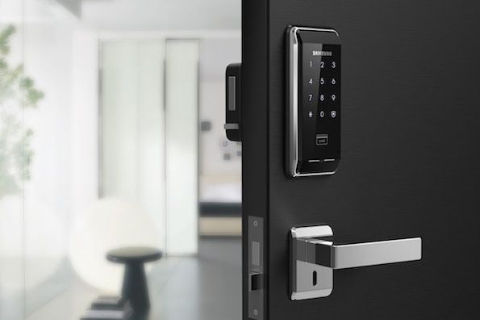 When choosing us for buying electromagnetic door locks in Dubai, you are assured of getting sturdiness. Our locks are less prone to damage even if you decide to open them with full force or pressure. You can expect the quality and durableness to last for a lifetime.
Why Choose us for Electromagnetic Door Locks in Dubai, UAE?
Our magnetic door locks are a combination of security with style, convenience, and affordability. All in one, delivering faster installation decreases energy consumption, making you feel safer. We only deal with top-notch and prominent brands, which makes us the smartest supplier in UAE.
The overall making of the magnetic door lock is of high strength material and perfect workmanship to build defect-free products. You can expect no mechanical failure or other error while using it; we assure you quality over anything.