Bosch® Public Address System Dealer in Dubai, UAE
Authorized Dealer of BOSCH Public Address System in Dubai, UAE
In today's dynamic and interconnected world, effective communication is the cornerstone of success. Whether it's in public spaces, educational institutions, or corporate environments, the need for crystal-clear and reliable audio systems has never been more crucial. The BOSCH Public Address System offers a cutting-edge audio infrastructure that seamlessly integrates with your environment, delivering exceptional sound quality, intelligibility, and versatility. Powered by advanced technology and decades of expertise, this state-of-the-art system ensures that every message, announcement, or music playback resonates with clarity, reaching every corner of your space.
Why Choose BOSCH Public Address System for Seamless Communication in Dubai?
When it comes to reliable and effective audio solutions, BOSCH Public Address System stands out as a leading choice, especially in the vibrant city of Dubai. Designed to meet the unique communication needs of diverse environments, BOSCH offers a comprehensive range of cutting-edge products and solutions that ensure crystal-clear audio experiences in public spaces, educational institutions, corporate settings, and more.
One of the key reasons to choose the BOSCH Public Address System in Dubai is its unwavering commitment to exceptional sound quality and intelligibility. With BOSCH, every message, announcement, or music playback is delivered with utmost clarity, ensuring that your voice reaches every corner of your space. Whether you're organizing a conference, public event, or managing a sprawling facility, the BOSCH Public Address System ensures that your communication stands out and engages your audience effectively.With advanced features such as emergency messaging capabilities and integration with evacuation systems, BOSCH ensures that critical announcements are effectively communicated, enhancing the safety of individuals within your premises.
Here are some key features and benefits of choosing the BOSCH Public Address System
Installation and Maintenance of Bosch Public Address System
When it comes to the installation and maintenance of your Bosch Public Address System, you can expect nothing less than a seamless experience that guarantees optimal performance and reliability. Commhawk is the authorized BOSCH Public Address System Dealer in Dubai, Our dedicated team of experts understands the critical importance of a properly installed and well-maintained system in delivering exceptional audio communication. From the initial setup to ongoing maintenance, we go above and beyond to ensure that every aspect of your System is executed with meticulous attention to detail.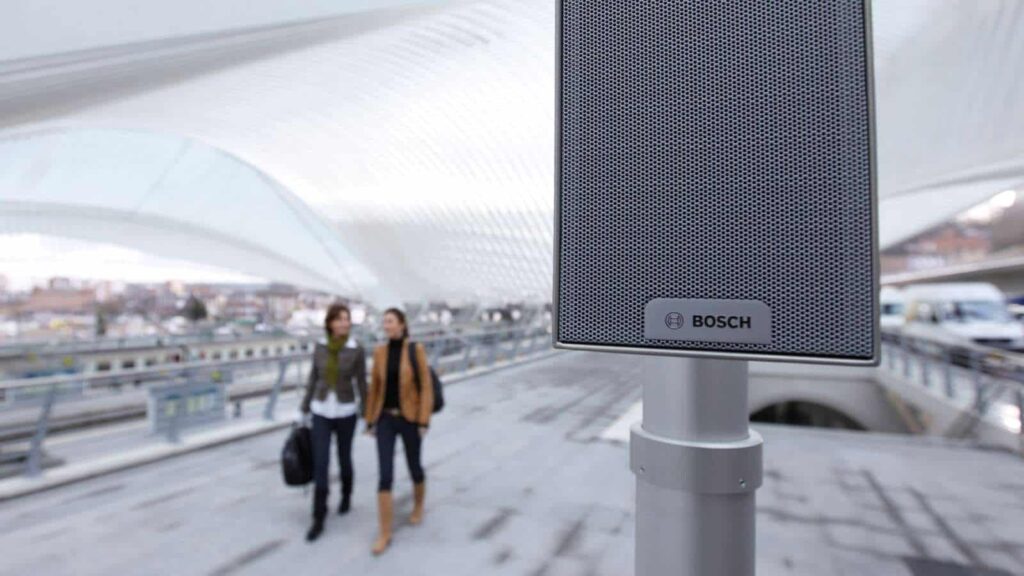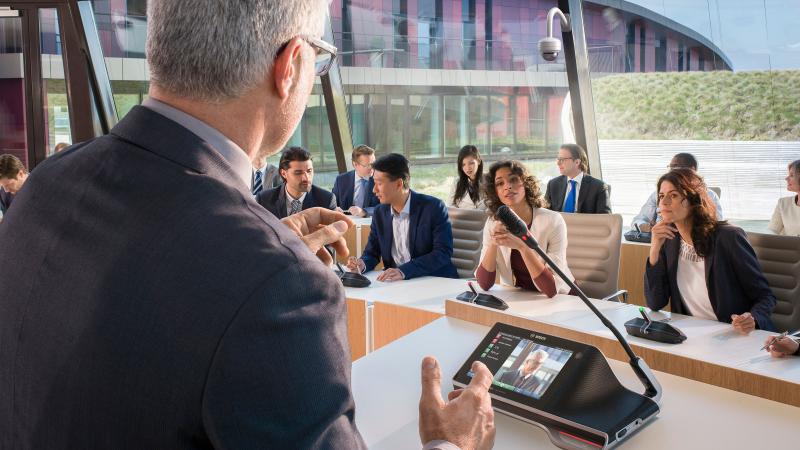 During the installation phase, our skilled technicians work closely with you to assess your space, understand your specific requirements, and design a customized solution that best fits your needs. With their extensive knowledge and expertise, they ensure the precise placement of components, optimal wiring, and seamless integration with existing infrastructure. The result is a flawlessly installed system that maximizes audio quality, coverage, and overall performance.
Once your Bosch Public Address System is up and running, our commitment to your satisfaction doesn't end there. We offer comprehensive maintenance services to keep your system operating at its best. Regular inspections, performance checks, and timely repairs are all part of our proactive approach to ensure the continued smooth operation of your system. Our technicians are well-versed in the intricacies of Bosch technology and employ industry best practices to promptly address any issues that may arise, minimizing downtime and ensuring uninterrupted communication.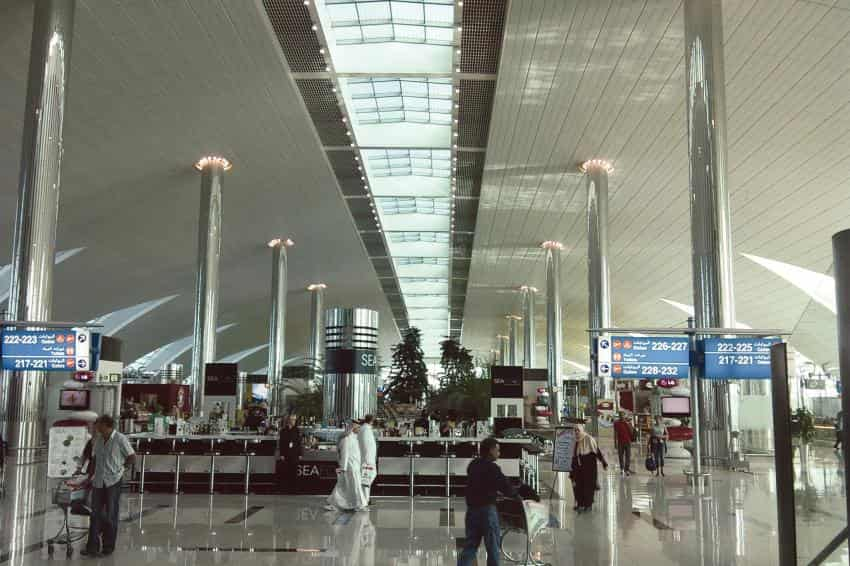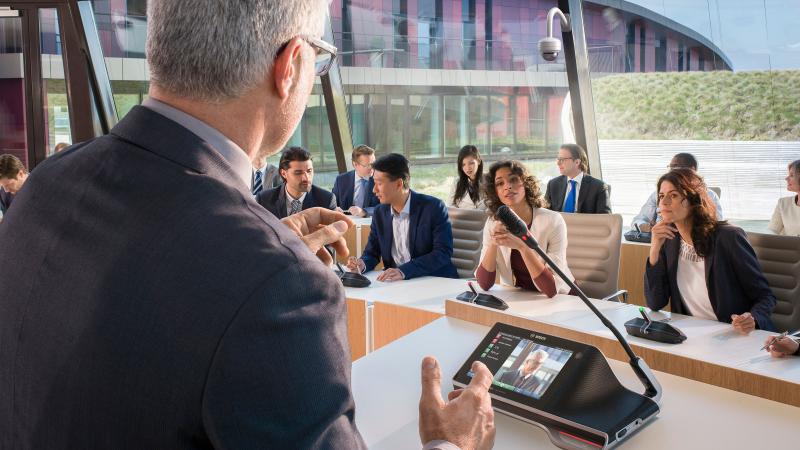 With Commhawk as your trusted Authorized Dealer of Bosch®, you can have peace of mind knowing that your Public Address System is in the hands of professionals who prioritize your satisfaction and the flawless functioning of your audio communication infrastructure. Experience the difference that expert installation and meticulous maintenance, provided by Commhawk as the Authorized Dealer of Bosch®, can make in unleashing the full potential of your Bosch Public Address System.
any question? we have an answer
The Bosch public address system consists of several components working together. The audio source, such as a microphone or media player, feeds the audio signal into the system's central control unit. The control unit processes and amplifies the audio signal. The amplified signal is then distributed to various loudspeakers strategically placed throughout the area or zones, allowing for uniform audio coverage.
A voice alarm system is installed with the safety of people and the public in mind. It is to assist in the effectiveness of evacuation during a fire or any other emergency.
Educational institutions such as schools and universities

Commercial buildings and offices

Retail stores and shopping centers

Airports and transportation hubs

Stadiums and sports arenas

Hotels and resorts

Houses of worship

Conference centers and event venues

Healthcare facilities

Public spaces like parks and plazas
In essence, any venue that requires clear and effective audio communication across different areas can benefit from a Bosch public address system.
Bosch's public address system is the ideal choice for several reasons. Firstly, it boasts a reputation for reliability and superior quality, ensuring consistent performance and longevity. Secondly, Bosch provides comprehensive solutions that include all the essential components required for an efficient public address system, guaranteeing compatibility and seamless integration. Additionally, their systems are designed with precision and adhere to strict quality standards, delivering optimal audio clarity and intelligibility.