Authorised Dealer of Bosch® PAVA System in the UAE
Bosch® is the only public address systems brand with a full line of loudspeakers, sound system, amplifier options, indoor and outdoor speakers, and speaker accessories.
Complete Solution Providers For PAVA System in UAE
The PAVA System are often installed alongside fire detection systems. Generally, they are utilized for larger spaces or public buildings and office blocks. However, they can be used for buildings where there is a need to provide clear, concise spoken messages. The messages can either be a general day-to-day message or in the event of an emergency. In emergencies like a fire, it becomes essential for people to evacuate safely in the shortest time.
High-quality PAVA Systems are necessary for dealing with high safety and security challenges. To be genuinely effective, a PAVA System and emergency sound system can deliver performance and reliability guaranteed. Be it shopping malls, office buildings, schools, public buildings, or houses of worship. With PAVA, people are less likely to panic when all of it is in place.  Commhawk Trading is the leading PAVA Systems provider in UAE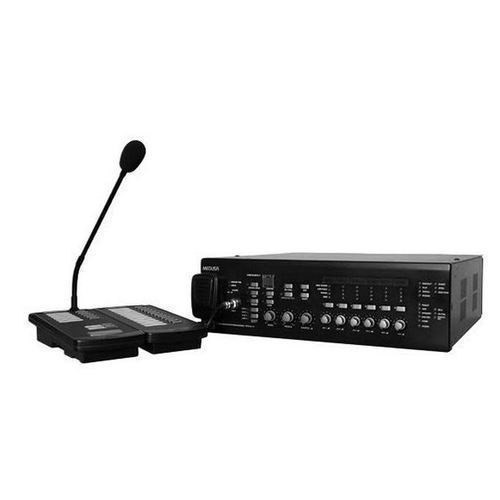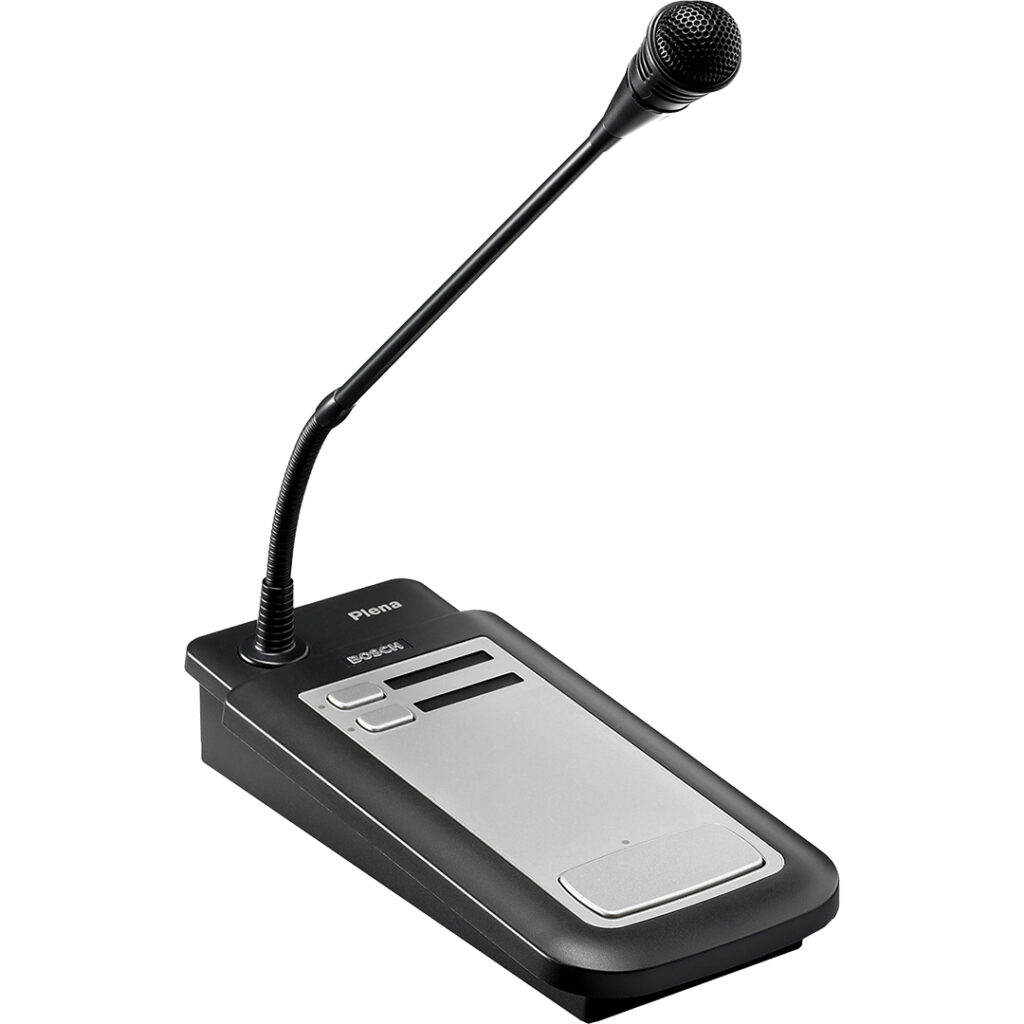 Plena Two Zone Call
Station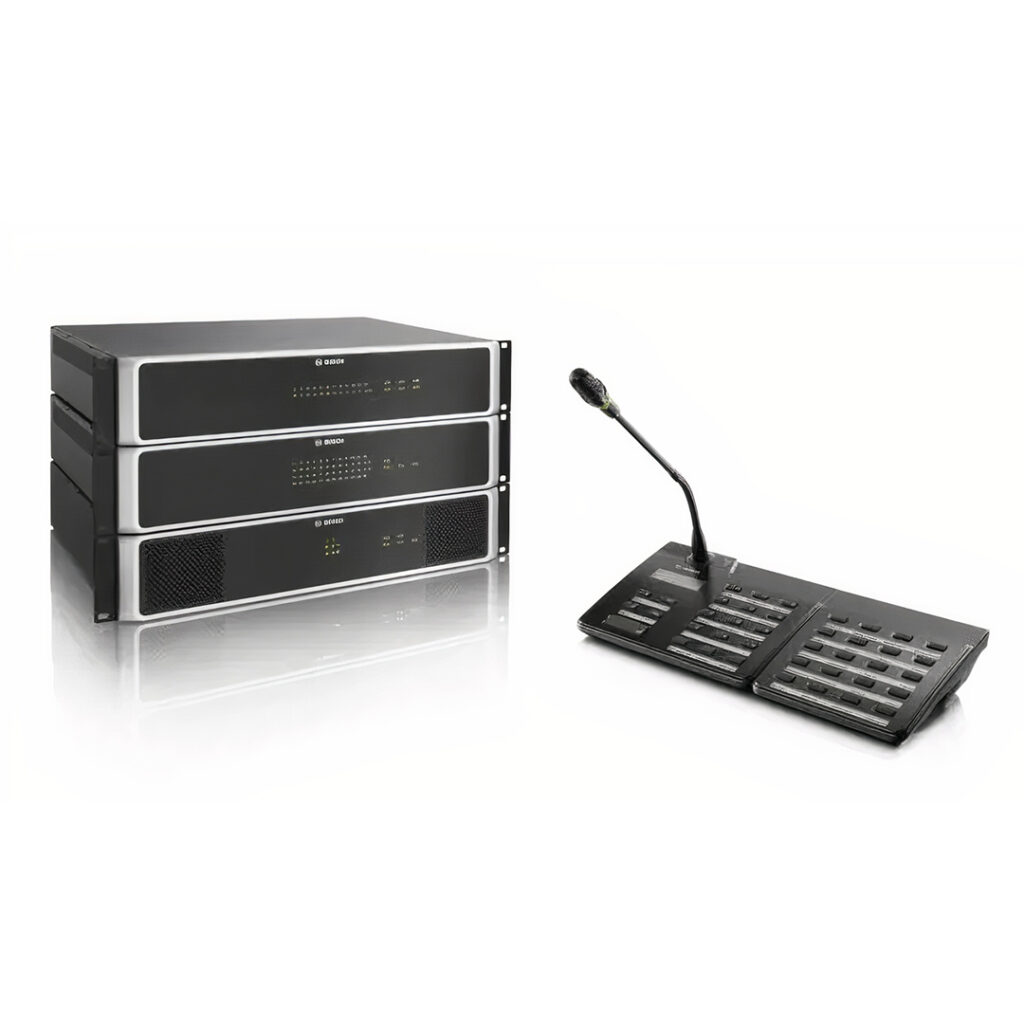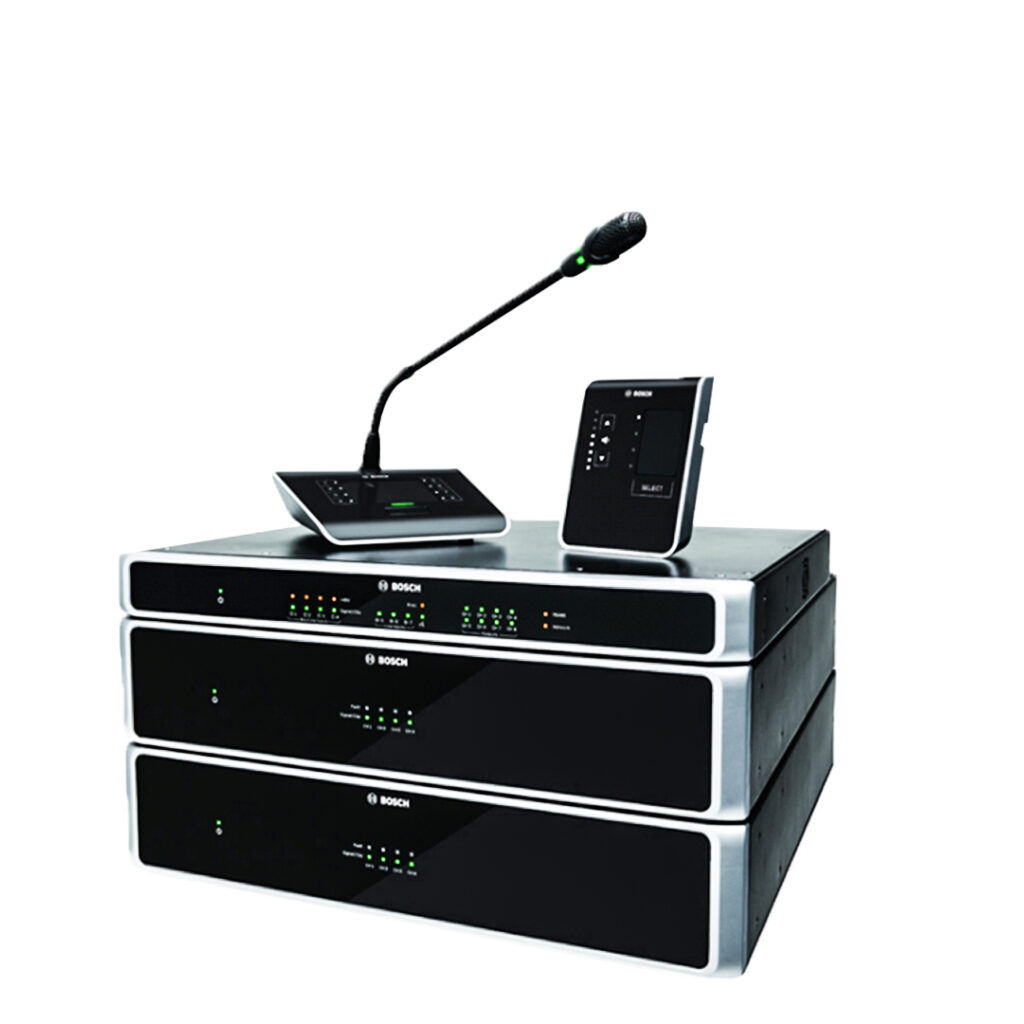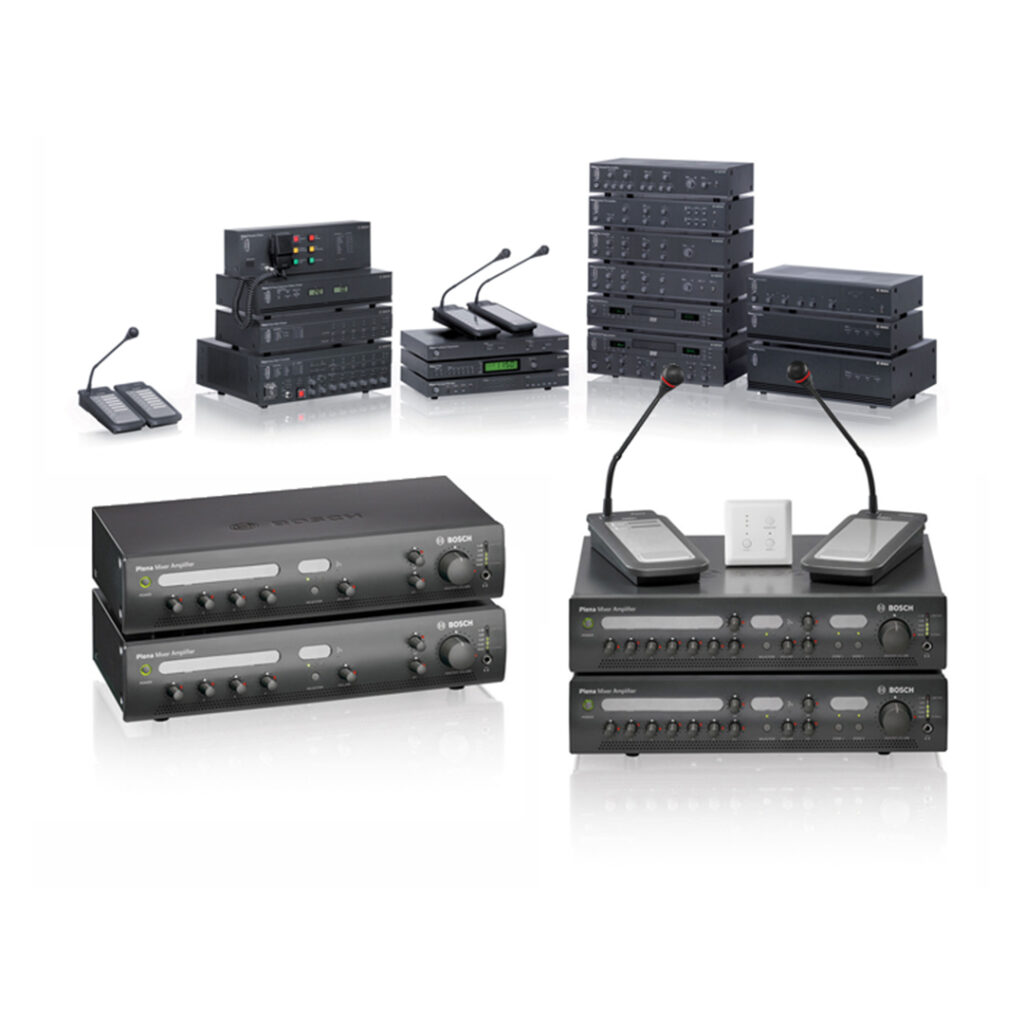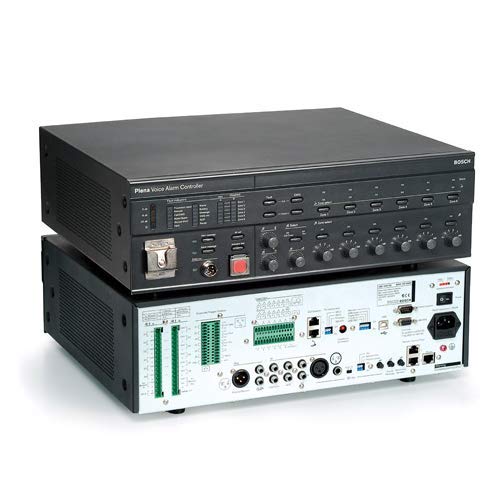 Plena Voice Alarm
Controller
Buy Superb pa system with Maximum Output
We are the leading suppliers of the following Bosch® PAVA System Equipments.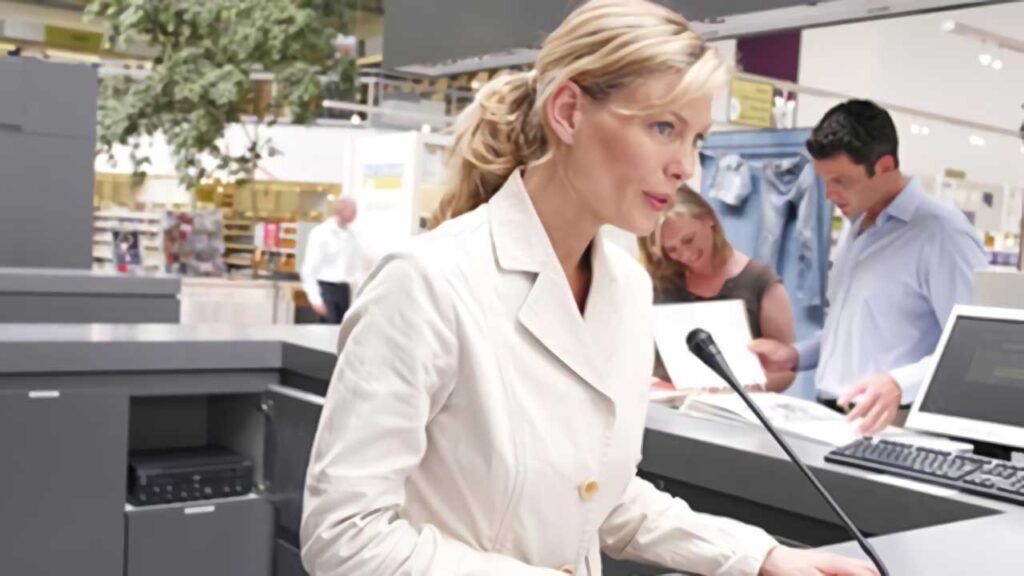 The PLENA public address solution can be used to tailor virtually any public address system to the precise needs of small-to-mid-sized locations. It can develop into an extensive, multi-zone public address configuration with digital messaging, automated functions, and additional power capability.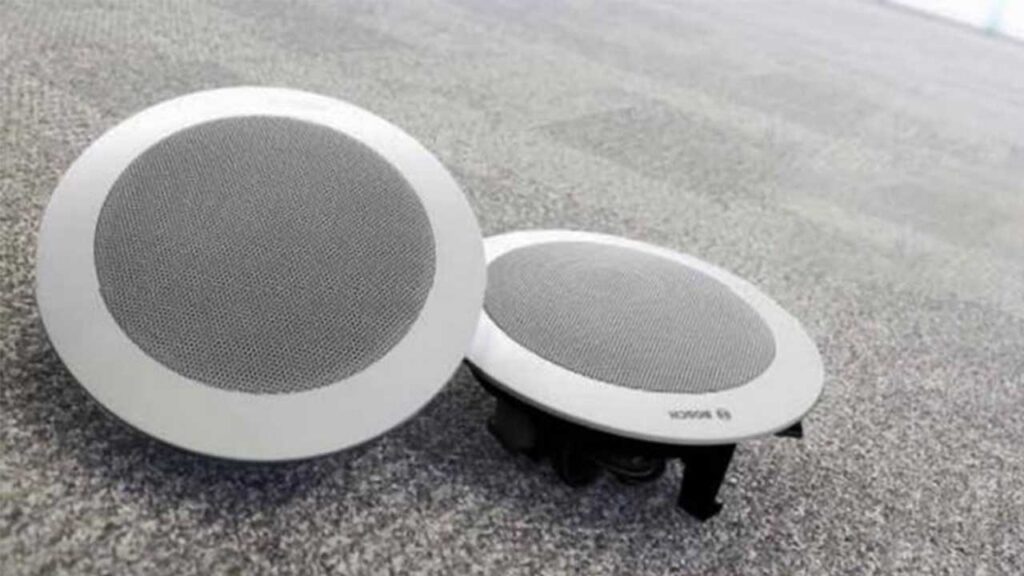 If you need professional loudspeaker solutions for every application, our portfolio of Cabinet Loudspeakers, Column Loudspeakers, Active Line Array's, Ceiling Loudspeakers, Sound Projectors and Horn Loudspeakers is the best choice for EN54-24 certified voice alarm installs, speech and background, as well as foreground music. Commhawk is offering best quality Original bosch sound system in Dubai, UAE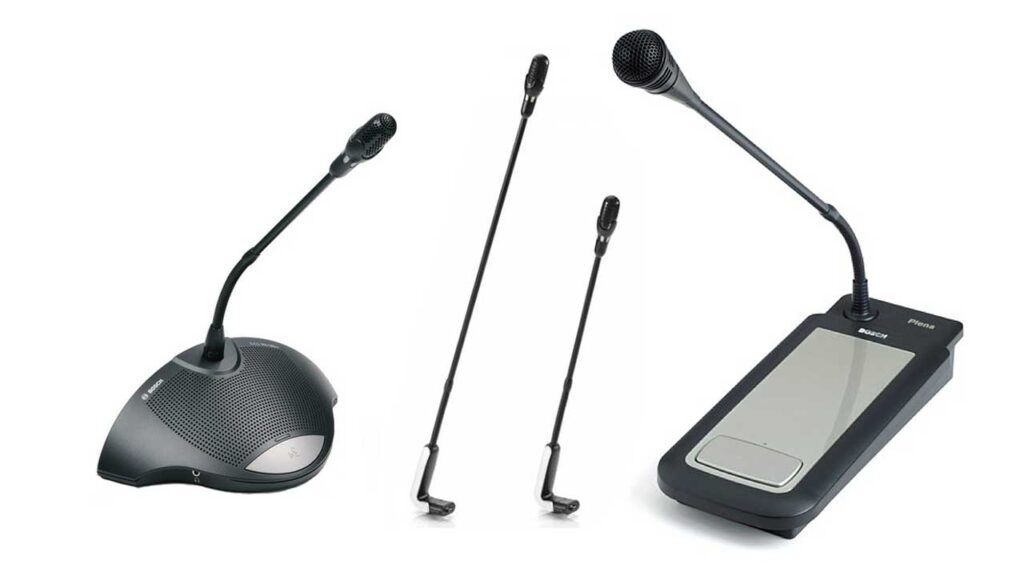 We deal in microphones that are ideal for public address, conference intercom, etc. The range of microphones we supply includes: omnidirectional dynamic hand held microphones, unidirectional hand held and gooseneck microphones, gooseneck condenser microphones, wireless handheld microphones, receivers and belt packs, lavie lier and head-worn microphones, microphone accessories.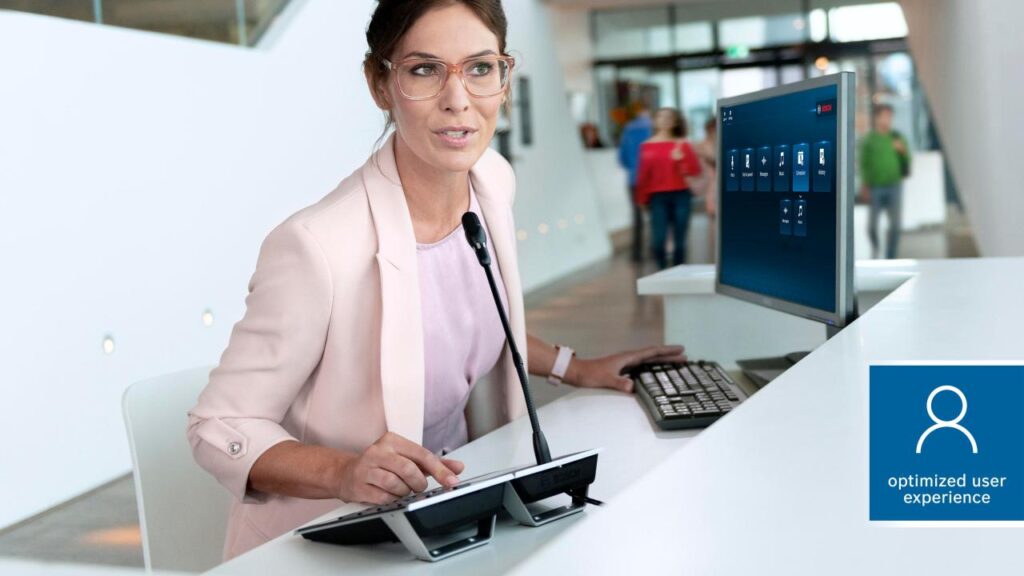 The latest Public Address and Voice Alarm System from Bosch is a networked system ensuring the highest flexibility and scalability from small centralized to large decentralized systems. It supports Dante audio networking, AES67 and AES70 protocol.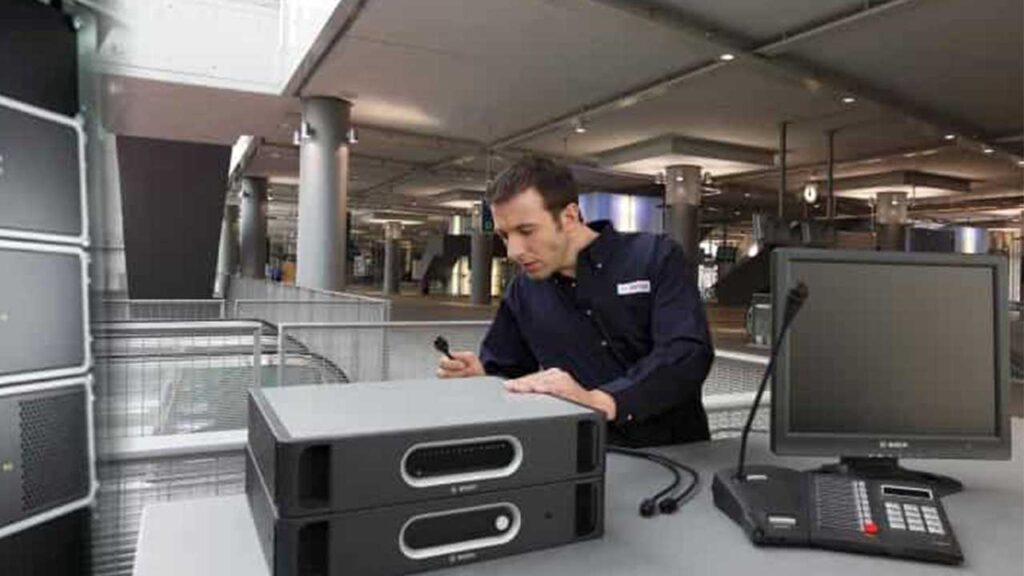 With more than 20,000 installed systems worldwide, Praesideo is the most reliable solution for demanding public address and emergency sound application. Fully certified according to EN54-16, it is the ideal choice for public announcements, scheduled events, and more.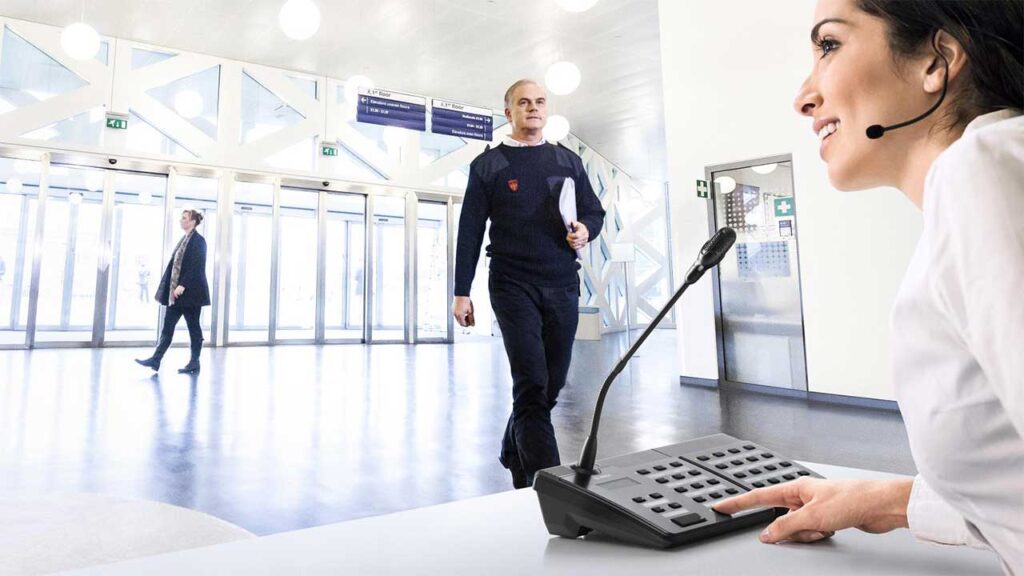 PAVIRO is a unique, high-quality public address system that not just delivers professional quality sound, but also has three different types of evacuation signals. It's ideal for small- to mid-sized offices, regional airports, mid-sized hotels, factories, schools, and department stores.
Benefits of PAVA Systems in UAE
The PAVA system uses high-quality and reliable amplifiers for built-in protection. The system can easily transmit alarm tone and routine voice messages from the central location to the facility reliably and safely.
According to research, the percentage of people reacting to PAVA notifications is far better than traditional bells or alarms. A public address system installed ensures that people respond to the fire and smoke promptly. These systems are appropriate for spaces of all sizes, be they large or small ones.
Why Choose CommHawk Global for PAVA Installation in Dubai, UAE?
We are the leading PAVA System supplier in Dubai, UAE that offer the best branded safety solutions with our quality branded PAVA system. One that holds a proven track record of providing amazing services to customers. The high-performance voice addressing systems are installed throughout the building.
For evacuating the residence, or during an emergency, our branded PAVA system solutions will be of great help. The unmatchable quality, longevity, security, and reliability offered are top-notch. Being a renowned dealer we keep on upgrading, updating our lineup with branded new products to keep your system future-proof.
Our branded security range is developed specifically for buildings, hospitals, schools, stations, public authorities, and airports. With an integrated alarm and communication system, you can enjoy seamless security solutions.
What is the Role of Voice Alarm?
Voice alarms are increasingly popular for the safe management of the building. A voice message instantly informs the occupants of the exact type of emergency, giving people a quick way to make a decision.
During the evacuation, the voice message will help one take correct action. Voice alarms are not only used for public buildings but also other public addresses and entertainment systems.
These are used to page messages instantly to building occupants during emergencies or instruction. They are flexibly used to send different signals, music, messages to different areas of the building.
It gives a clear direction to people
It gives a clear direction to people
Live messages giving proper instruction
Customized pre-recorded messages
Improve floor management of phased evacuation
Non-emergency functionality
Voice Alarm Made Simple with CommHawk Global
Selecting and designing a systematic Voice Alarm system can seem to be challenging. At CommHawks, we have a team of experts who offer you quality security solutions. For building security with proper voice command, our voice alarm will do wonders. You need to decide the right type of system you need for your space.
It will largely depend upon the size and complexity of your building, and we can advise you on the same. Let us know your requirements, and we'll give you the most sought-after solutions. Most importantly, our branded products are updated as per International industry standards and requirements.
Being a top trusted Public address system supplier in Dubai, UAE, we provide comprehensive PAVA System solution to control the flow of building occupants in emergencies situation. They also provide background music during the need and public address for daily operation. Clear voice messages can be initiated through the system to help to evacuate buildings easily.
What are the Features of PAVA System?
Locating individuals in a larger group
PA is a perfect option to locate individuals in a large group. Finding a specific person that you're unsure where they might be in the building is accessible. Announcing the PA system gives you help in locating them through your message.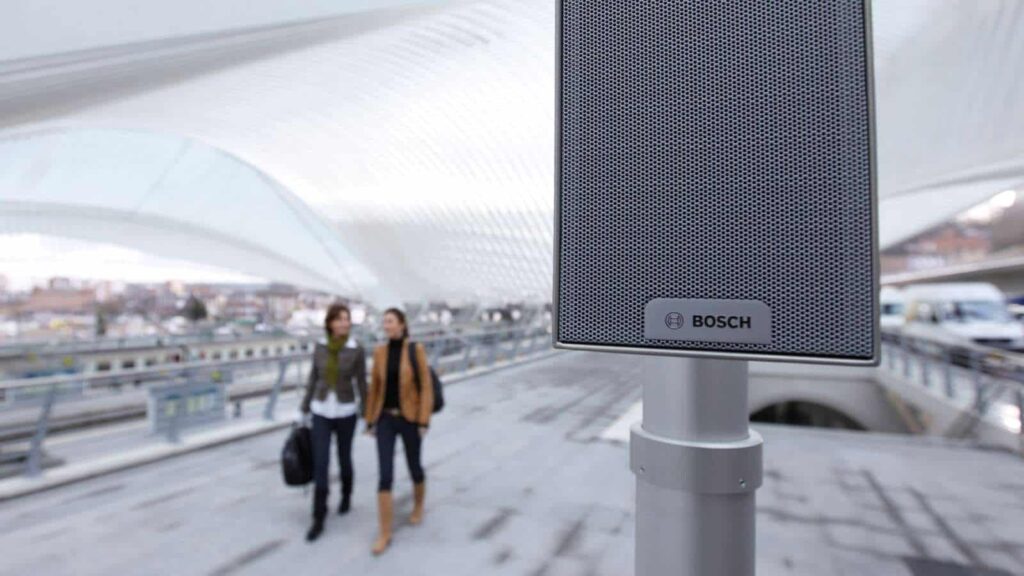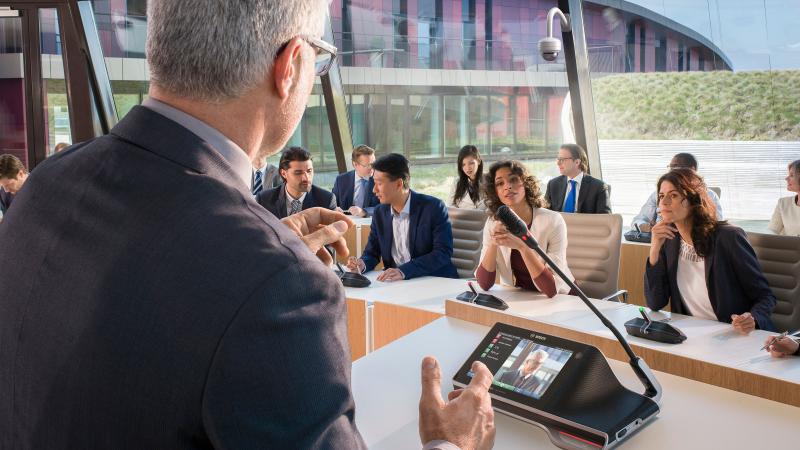 PA systems are useful for addressing a larger crowd of people. Be it informing commuters about train announcements or telling customers about products through promotion. PA systems can be used effectively to make sure people are known loud and clear.
You can use the PA system to keep people informed about any emergency or challenging situation. You can keep the crowd informed about the evacuation and where to reach to feel safe and protected. Security is the most crucial factor of all for people!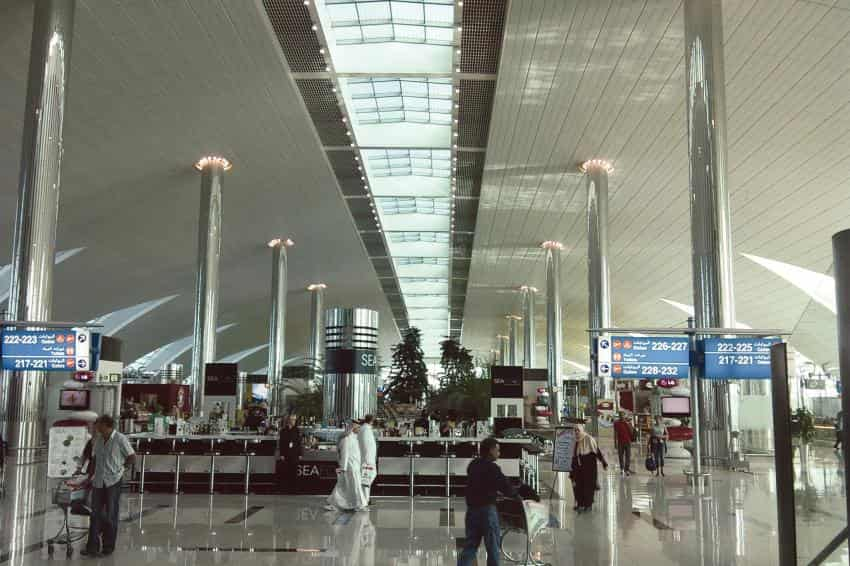 any question? we have an answer